Different Propogation Methods of Plants
Different propogation
methods of Plants
Cultivation of plants, also known as farming or gardening, is the intentional and systematic process of growing various types of plants for human use, such as food, medicine, ornamental purposes, or industrial materials. This essential practice has been a fundamental aspect of human civilization for thousands of years, playing a crucial role in providing sustenance and improving the quality of life.
There are various production methods for plants, each designed to meet specific needs and objectives. These methods can be broadly categorized into traditional and modern approaches. Here's a description of some of the different production methods:
Field Production:
Field production is the traditional method of growing plants outdoors in open fields. This approach is suitable for large-scale cultivation of crops like grains, vegetables, and fruits. It relies on natural sunlight, rainfall, and soil fertility. Farmers prepare the land, sow seeds or transplant seedlings, and manage the crops throughout their growth cycle.
Greenhouse Production:
Greenhouse production involves cultivating plants in controlled environments within enclosed structures made of glass or plastic. This method allows farmers to manipulate factors such as temperature, humidity, light, and ventilation, providing an extended growing season and protection from adverse weather conditions. It is commonly used for growing delicate or high-value crops, such as flowers, herbs, and certain vegetables.
Hydroponics:
Hydroponics is a modern soilless cultivation method where plants are grown in nutrient-rich water solutions without using traditional soil. Instead, plant roots are directly exposed to the nutrient solution, and support may be provided through inert materials like rock wool or perlite. This method maximizes resource efficiency, requires less water compared to field production, and allows for greater control over nutrient uptake and plant growth.
Aeroponics:
Aeroponics is a variation of hydroponics in which plant roots are suspended in air, and nutrients are delivered as a fine mist or aerosol. This method promotes highly efficient nutrient absorption and minimizes water usage, making it suitable for limited-space or vertical farming applications.
Vertical Farming:
Vertical farming is a modern approach that involves growing plants in stacked layers or vertically inclined surfaces. It makes use of artificial lighting, hydroponics, or aeroponics to optimize space and resource utilization. Vertical farms are often located in urban areas, reducing the need for long-distance transportation of produce and providing fresh produce to local communities.
Tissue Culture:
Tissue culture, also known as micropropagation, is a laboratory-based method of plant production. It involves growing plant tissues or cells in a controlled nutrient medium under sterile conditions. This method allows for the rapid production of genetically identical plant clones, making it valuable for mass propagation of specific plant varieties, disease-free plants, and rare species conservation.
Intensive Farming:
Intensive farming is a production method that maximizes yield per unit area by employing advanced agricultural technologies, high inputs of fertilizers and pesticides, and precise irrigation systems. This approach is commonly used for high-demand crops, like staple foods, and aims to increase overall productivity.
Each of these production methods has its advantages and disadvantages, and their suitability depends on factors such as the type of crop, available resources, environmental conditions, and economic considerations. Agricultural practices continue to evolve, and farmers often combine multiple methods to achieve optimal results.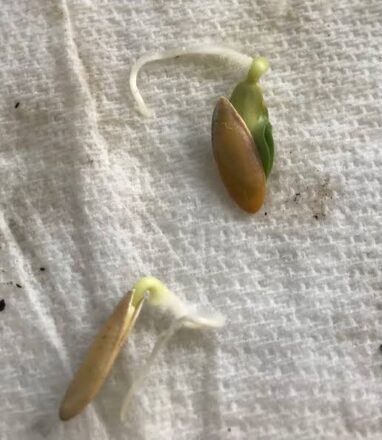 How to germinate
seedlings
Germinating seedlings is an important step in starting a garden or growing plants from seeds. Here's a general guide on how to germinate seedlings:
How to germinate Plant From Cutting
Method of Plant Air Layering
Propagating Plants Using Suckers